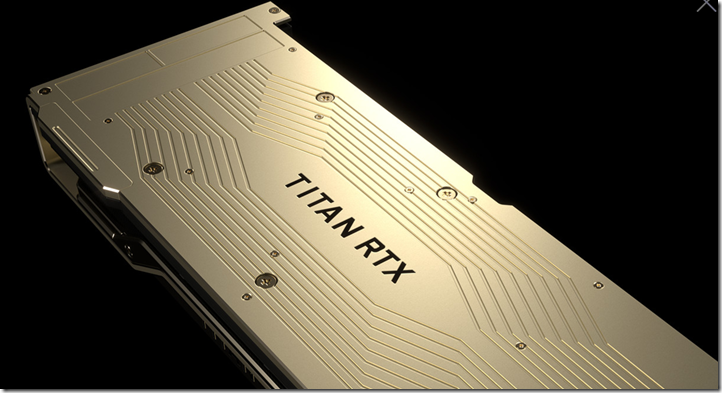 From past few months Nvidia had revealed 3 RTX series graphic cards namely RTX 2080 Ti, RTX 2080 and RTX 2070. All of them featured brand new architecture with RT and Tensor cores on the die along with cuda cores. Most of the gaming community was disappointed with the pricing of the new RTX cards. Priced at 1199$ + taxes RTX 2080 Ti is one of the costliest consumer GPU ever and matched the pricing of previous generation of Titan GPU's.
Because of this assumption most of us here at UB7 were thinking that the new RTX 2080 Ti would be the new Titan of RTX 20 series and hence there would be no Titan series GPU this time. But we were wrong. Nvidia recently only started to reveal RTX Titan GPU through its Youtuber network. Multiple Youtubers were indirectly showing the golden boxed RTX Titan GPU but were not talking about it directly. Ultimately Nvidia decided to end the rumour train and listed the latest Titan on their website for 2,599 US dollar. This price is of course without taxes and is US specific.
Few days back only Nvidia listed RTX Titan on their Indian website also. No surprises here, the price was a massive one that is Rs. 2,24,000 which is approximately 3139 US dollar, a good 539 $ over the US price. The Indian price is inclusive of all taxes. RTX Titan will most probably be available from Nvidia only and comes in a golden colour frame. The design outer design is similar to RTX FE edition cards.
Specs of RTX Titan aka T.Rex are listed below:
Turing Based Titan series card
24 GB of GDDR6 VRAM
Core Clock – 1770 MHz
Tensor Cores – 576
Cuda Cores – 4608
RT Cores – 72