The OnePlus series of smartphones from OPPO are always targeted towards the high end segment of Android based smartphones. Being a high end smartphone usually means that it will come with a high end SoC. SoC is like a motherboard of your smartphone and it normally contains the most important part called as CPU or in general terms a processor.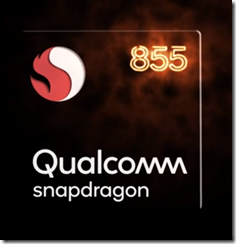 OnePlus 7 and OnePlus 7 Pro comes with a high end Qualcomm Snapdragon 855 SoC. Snapdragon 855 is a worthy successor to the mighty Snapdragon 845 which powers the OnePlus 6T and many other flagships from other brands such as Galaxy S9 from Samsung. On specification front you must have already read that SD (Snapdragon) 855 is an OctaCore or 8 Core CPU. People usually wonders what exactly is the difference between the SD 845 and SD 855 when both of them features same number of CPU cores.
The major difference between SD 845 and SD 855 is the fabrication technology used for producing these chips. SD 855 is fabricated using advanced 7nm fabrication process from TSMC whereas SD 845 is using 10nm. nm in here stands for Nano Meter. Because of the shrinkage in fabrication process the amount of transistors on SD 855 is considerably more as compared to SD 845. This results in performance boost which you will be experiencing when using OnePlus 7 as compared to OnePlus 6T. Process shrinkage also result in increasing the efficiency of the chip which means SD 855 will produce less heat as compared to SD 845 while doing tasks such recording or playing video file or streaming video games.
But that is not all. Qualcomm has basically upgraded each and every component of the SoC with the release SD 855. I will not be doing analysis on each and every component but will definitely mention the important one's which can help you in making the decision whether to go for OnePlus 6T or OnePlus 7/Pro.
The biggest component upgrade in SD 855 is that of MODEM. Modem is a very important component of the SoC which helps in the communication of your smartphone with carrier's such as Airtel/Vodafone. SD 855 MODEM comes with 5G capabilities which is one of the important reason why Apple has to resolve the dispute with Qualcomm so that they can get this MODEM in their next iPhone. The X50 5G MODEM from Qualcomm features compatibility with millimetre Waves of the 5G technology and is also the world's first MODEM to do so. The next one would be from Huawei/Samsung/Mediatek. Not only this modem is 5G compatible but it also comes with upgraded 4G capabilities such as 2Gbps bandwidth support.
The next big component upgrade is that of GPU or Graphics Chip. The SD 855 features Adreno 640 GPU as compared to the Adreno 630 on SD 845. As stated few paragraphs back the shrinkage in fabrication process enhances the performance of Adreno 640 by approximately 20 per cent as compared to Adreno 630.
There are many other under the hood improvement in the SD 855 as compared to SD 845 but most important one's are explained above.